The HUGS Music Review..... by George Duchow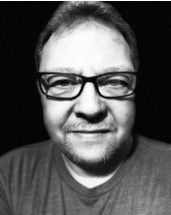 Welcome to the World of Music at HUGS 24/7 RADIO!!      
Not always do we see, hear or feel the same about the musical workings of Artists in the entertainment field, especially according to the world of the Unsigned and Independent classifications in Music.  The defined separations in Genres tend to cut through the hearts of many, while creating what appears to be a painful venture to others; still the human edges of emotions have a way to overlook the unrecognized.   HUGS understands that not all music is considered, Good Music, yet, good music is universal to everyone... That still leaves the undying question of, "What do you think about it?"
Meet George Duchow.  He is actually a very well defined artist in the music world. His views and insight in music are very diversified.  Whether it be the pounding feel of Rock and Roll, or the Sweet Subtle Sounds of a Singer/Songwriters ballad; fact is, his critiques that are offered are ones that have been drawn from the musical talents that have been brought to light through the HUGS Platform. 
We at HUGS are happy to see George share his ideals and personal insights with us. And, with all that are involved in the musical experience that is found 7 days a week, 24 hours a day at HUGS 24/7 RADIO. 
Cyrus Gray
CEO & Founder of HUGS
Jim Gear:  "Rhythm Of Our Heart"
By George Duchow
05.15.2023
The cost of desire  
Painting a picture in the mind of the listener is what good songwriters are able to do.  And there's no lack of that in Jim Gear's "Rhythm Of Our Heart", his latest entry into the Hugs Top 200.  The musical stage for this sultry tale is set with the very first notes of the Latin-tinged guitar, unfurling the steamy, forbidden scenery are minds are about to witness through the lyrical exposé, and the percussion that adds to the feeling of tropicana.  And there is conflict, created by the lyrics and well-arranged juxtaposition of light and heavy flowing strings in this ultra-suave tune.  They add somberness, longing, and hope, as well as the strong desire and plea for a decision of the heart to be made.  It's romantic, and very problematic.  With immaculate production and Jim's excellent vocal delivery of the emotions in the lyrics, this song will put you front row to this cinematic story.
Network:  "True"
By George Duchow
05.11.2023
Read between the lines  
"True", by Network, sets its foundation with a strong, steady, mid-tempo kick from Don Dow, an energetic acoustic guitar from Joe Tavano, and the subtle bass of Matthew Stewart, before Tony Shannon's lead guitar adds a pin-wheeling solo, introducing us to Joe's vocal delivery.  Joe has a familiar, yet unique, warm vocal tone that resonates the feeling of "True".  And pay attention to his lyrics; it's a songwriter's song and a unique perspective.  This song pulsates with melodic static energy and sends out walls of sound.  Will it remind you of other songs?  Probably.  It reminded me of a New Monkees song (yeah, you read that right).  But IMO, their influences of Floyd, Tramp, and Parsons (to name a few) didn't make an appearance: "True" is distinctively Network's creation, and unquestionably worth the listen to this well-crafted song.  It's "True"!
Honest Family Outlaws:  "Little Miss Andale"
By George Duchow
05.10.2023