The HUGS Music Review..... by George Duchow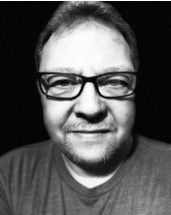 Welcome to the World of Music at HUGS 24/7 RADIO!!      
Not always do we see, hear or feel the same about the musical workings of Artists in the entertainment field, especially according to the world of the Unsigned and Independent classifications in Music.  The defined separations in Genres tend to cut through the hearts of many, while creating what appears to be a painful venture to others; still the human edges of emotions have a way to overlook the unrecognized.   HUGS understands that not all music is considered, Good Music, yet, good music is universal to everyone... That still leaves the undying question of, "What do you think about it?"
Meet George Duchow.  He is actually a very well defined artist in the music world. His views and insight in music are very diversified.  Whether it be the pounding feel of Rock and Roll, or the Sweet Subtle Sounds of a Singer/Songwriters ballad; fact is, his critiques that are offered are ones that have been drawn from the musical talents that have been brought to light through the HUGS Platform. 
We at HUGS are happy to see George share his ideals and personal insights with us. And, with all that are involved in the musical experience that is found 7 days a week, 24 hours a day at HUGS 24/7 RADIO. 
Cyrus Gray
CEO & Founder of HUGS
Anita Wake:   "Shasta (Mystic Mountain)"
By George Duchow
09.26.2023
Mysterious things ahead 
"Shasta (Mystic Mountain)", from South Yorkshire, UK's, Anita Wake, is a very different song.  It's filled with a feeling of jeopardy, intrigue, and a close encounter.  It casts its spell with a "Rock N Roll Part 2" drum beat pounding out the rhythm (and I was half expecting the appearance of the Dr. and the Tardis!). It serenades and captures you with its mysterious vocals and eerie sounds galore.  This tale is definitely unique, will grab your attention, and have you wondering.  If you're ready for the journey, heed the warning: don't climb above the trees on the mystic mountain.  Or just head over to the Hugs Vowave page for a listen!
Shawn Adam Williams:  Suga Mama
By George Duchow
09.24.2023
Origins 
I believe in a lot of "out there" things: ghosts, ETs, a #1 song, and I think that I'm starting to believe in reincarnation too!  It's not hard when you hear the sounds of the great Delta Blues masters in a newer artist and song.  That song is "Sugar Mama" from Shawn Adam Williams.  It's dominated by a harmonica that is almost in the flames by the time the song abates.  And the production makes you feel like your back in the recording studio, or the juke joint, watching and listening to the masters do their thing.  If you like the Blues of origin, you will definitely be feeling it when you listen to "Suga Mama".  Let it take you back to where it all started.
Eddy & The Wolves:  "Not The Fix"
By George Duchow
09.23.2023