Songs you NEVER heard, by Artists you NEVER knew existed.... BUT, Damn well deserve to be heard and Tomorrow you're gonna go look for them!!
IMPORTANT NOTICE!! APP Users!!  The HUGS App has been set up with a Second Stream Link.  We have been taking on a large number of Hits and Misses at the Main Server.  So, if the feed isn't working on the Main Link..  Use Stream 2  !!  Thanks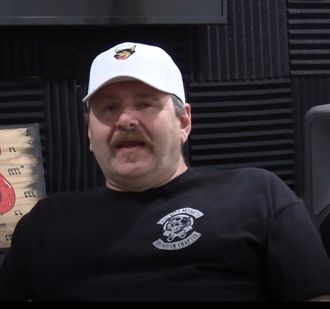 Hey Gang...
Another wild weekend of some of the BEST music you could ask for, by some of the Greatest People you'll ever meet making it, has come to a close...  However, the HUGS machine is already gearing up for the next step...!!  I can tell you that HUGS has already etched October of 2024 for the HUGS AWARDS Concert and Banquette, to be held in Uniontown, PA..  

We'll keep you updated as the event progress!!  A huge Thanks going out to all that attended the Eleanor Acres Event Center for the HUGS Sumer Concert and a huge tip of the cap to Judith and Geoff Weiss for opening the doors in Lisbon, Ohio and making everyone feel more than at home at the Eleanor Acres Event Center...  Huge Props to both of you and we hope to see you soon!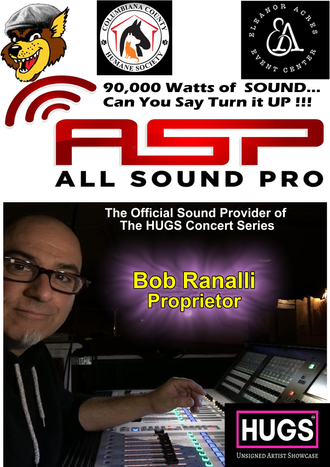 What's Playing 

NOW


ON HUGS 24/7 RADIO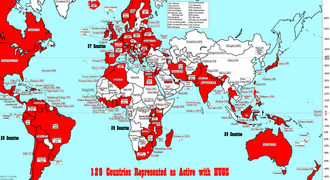 HUGS 24/7 RADIO
what's the next big hit !!
The HUGS OCTOBER MADNESS '23
"Battle Royale"
The World according to the Listeners !!!  HUGS is about to enter into one of the Largest Head To Head, Single Elimination, Challenge ; to find who is the Biggest, Baddest Dog on the Porch!!  AND, it all starts October 2nd, 2023 on HUGS 24/7 RADIO at 8PM, EDT.

The HUGS "Battle Royale" will feature 128 entries from the HUGS Platform.  Each entry will face off against another selected entry, with the winner of each Battle, Moving on to the next round.  This has nothing to do with HUGS, the Charting, or those making the wheels turn in the HUGS Administration... 
This one is all about the Artists, the Bands, Fans, Followers and the Listeners of HUGS 24/7 RADIO.  As a matter of fact, you are encouraged to partake in this event!!!  Why? Because it is your voice, your opinion and your votes that will help decide who moves on to the next round.  Find Out MORE on the October Madness Overview Link above !!!