Songs you NEVER heard, by Artists you NEVER knew existed.... BUT, Damn well deserve to be heard and Tomorrow you're gonna go look for them!!
IMPORTANT NOTICE!! APP Users!!  The HUGS App has been set up with a Second Stream Link.  We have been taking on a large number of Hits and Misses at the Main Server.  So, if the feed isn't working on the Main Link..  Use Stream 2  !!  Thanks
Attention Listeners and Fans!!
HUGS WANTS YOUR
"FAN SHOUT OUT"
And We Want to put YOU,
 ON THE AIR !!  READ more!! Here!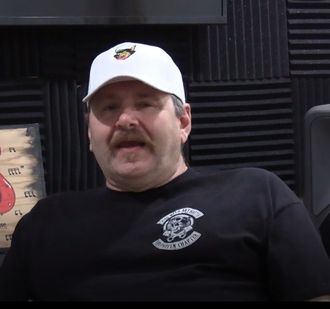 HUGS 24/7 RADIO


Starting at Noon, Today !!
The HUGS REWIND!! 
Just in case you missed it !!
What's Playing 

NOW


ON HUGS 24/7 RADIO
*Refresh Your Browser to Update Current Song & Artist*
AND..  Make sure you Sign out Guest Book Below!!
The 2022
HUGS AWARD POLLS
are  OPEN !!!
 
Wow..!!  What Great Field of Nominations Received for this year!! Your Final Polls have hit the Home Page!!
SEE THE ABOVE TAB to Submit your votes!!
These Polls will Remain Open Till Dec 3rd, 2022, with the HUGS AWARD WINNERS, being presented on December 21st, Starting at 8PM,EST during the
HUGS Christmas Show !!